Inbound marketing is the current trend. Combines content marketing, social media marketing, and search engine optimization (SEO) technologies to introduce customers to the company's website. Compared with traditional advertising, it has lower cost and higher return on ROI
With the priority of mobile devices and faster and faster Internet speeds, in recent years, the marketing focus of major global brands has gradually shifted to video marketing. There are 64%-85% Facebook users, after watching the product video, they will increase their desire to buy and effectively deepen their brand impression. 2020 video marketing is the most important marketing method.
The core data management platform helps your company create an effective automated marketing process. The marketing process composed of multiple marketing tools makes marketing simpler and data more effective. Data tracking throughout the process to achieve customer insights and improve marketing effects.
Salesforce is a powerful cloud platform that provides a variety of methods to integrate the top CRM/automated marketing software and requirements according to specific plans and industry needs. Salesforce CRM software is your preferred solution regardless of your industry.
hubsoda is an automated marketing company located in Taipei, focusing on creating automated marketing tools/automated marketing processes/viral marketing loops/automated marketing tools introduction-one of the few teams in Taiwan that has both marketing knowledge and marketing technology.
We accurately grasp the consumer experience, maximize the marketing benefits, and pinpoint the crux of the conversion problem. · Creating the core consumer experience of customers and driving marketing through data is hubsoda's highest belief. At the same time, the pursuit of excellence also allows us to stand in the field of digital services in Taiwan The top of the company is for large enterprises and startups to continue to build successful brands and products.
Marketing Funnel


Through the analysis of the sales pipeline, the promotion status of sales opportunities can be dynamically reflected, and sales results can be predicted; through the analysis and evaluation of the sales promotion cycle, the conversion rate of the opportunity phase, and the time consumption of opportunity promotion.
Agile Brand + Agile Growth


Agile brand = Agile growth. We firmly believe that more agile marketing methods can achieve faster results.
Blog drives content marketing


Content marketing is a very important marketing strategy that can help you attract, educate and convert your ideal customers. We help you create high-quality content ideas and produce high-quality content.
Looking for professional automated marketing advice for your business?
We have complete marketing
Technical team for you
Hubsoda is a leading marketing automation consulting company in Taiwan. It provides customers with automated marketing products to help customers complete the fully automated management of the marketing process. It also provides other derivative services including: digital marketing, precision marketing and big data applications. Since its establishment, it has provided customers in various industries with an integrated, efficient, one-stop "marketing automation + marketing application management" solution.
We make good use of tools to ensure the automation and optimization of marketing, not only to continuously increase the conversion rate, but also to increase customer loyalty.
Import of automated marketing tools
Data collection and analysis
Find out the characteristics of the user
Improve website conversion rate
Automated marketing strategy formulation
We work with customers to familiarize them with using tools through education and training, and establish automated marketing processes by ourselves.
Automated marketing tools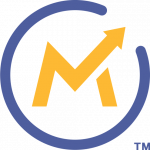 By tracking the user's behavior history on the website, Mautic implements different marketing methods for users with different behaviors. Not only is it convenient to set up marketing activities by yourself, but you can also host your own data to ensure privacy, and open source software costs are low.
The Salesforce CRM system provides users with unprecedented data views, integrating sales, service, and marketing data and visualizing them, allowing you to grasp all information at a glance. For companies that distribute data and resources across departments, users, or systems, Salesforce integration is a perfect choice.
With MailChimp, designing e-newsletter templates will no longer be difficult! The easy-to-manage electronic newsletter list system can be directly shared to social networking sites and track results. A/B split test can also be conducted to drive marketing results with higher click-through rate newsletters.
2017-02-09 歐陽辰互聯居本來想把文章取名為《2017年的廣告技術趨勢預測》,寫著寫著,覺得壓力山大,生怕自己預測不准,害怕誤導讀者。乾脆取名叫亂彈系列,想到哪寫哪而已。 2016年對自己來說,是補課的一年。 …